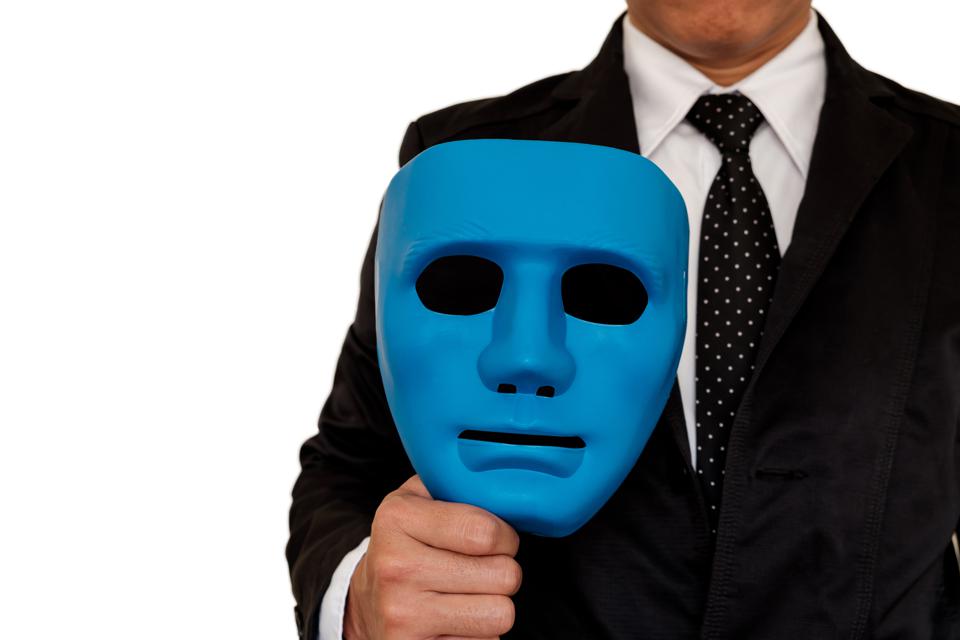 Did You Put On A Mask Long Before CoVid19?
In 2020, the word 'mask' has taken on some new meanings. It can be divisive, patriotic, germ-fighting, or even a 'fashion statement'. But long before masks took on today's meanings, 'wearing a mask' meant you were not fully showing up as yourself.
You might wear a mask to hide your true feelings, or what you believe are your weaknesses. You might wear a mask to 'fit in' or to 'get ahead'. Some wear masks to carry on the façade that they always know the answer. The problem is that masks are not real, and what they are hiding does not stay out of sight. Instead, wearing a mask is a kind of self-delusion, it weighs you down, and it hides from you what is often an undiscovered strength or a source of pride.
Let's look at an example. In a recent mindful leadership workshop, one of my clients shared that he often feels as though 'I am wearing someone else's clothes'. When I asked him what part of him does not show up, he said 'my vulnerability'. And he then proceeded to explain how tiring it was to continue leading in this way. He felt like an impostor.
Vulnerability is a common reason for donning a mask. Rather than seeing your vulnerability as a leadership strength, you see it as something to keep out of sight. What if you change your perspective and look at vulnerability another way? When you, as a leader, show your vulnerability, you invite others into the decision. You make room for others to feel empowered.
You also show your strength by modeling that it is OK to not have all the answers, to be uncertain, or to need help. All of those vulnerabilities are part of being your most authentic self. It allows you to show up fully, to connect to others more deeply and it invites others to grow.
So, rather than putting on another mask today, take a risk and be who you really are!