Upcoming Retreats & Workshops
In these retreats and workshops Janice Marturano, author of the award-winning book "Finding the Space to Lead" will teach the curricula she has developed and used with Fortune 500 companies, the World Economic Forum, the Brookings Institute and NYU Stern Business School.
The Institute for Mindful Leadership courses and workshops teach executives and employees how to:
• Engage innate capacities of the mind to strengthen and enhance traditional business and leadership expertise.
• Allow space for creative solutions by becoming more comfortable with uncertainty and adversity.
• Practice daily applications of mindful leadership training to cultivate mental and physical resilience.
• Meet and/or initiate change skillfully by accessing intuition and connecting fully with others.
• Recognize unproductive patterns, both within themselves and in workplace interactions, and learn how to respond more effectively.

One Day eLearning Workshop: Mindful Leadership to Build Resilience©
This day long experiential workshop offers you simple instruction on the training of the mind inherent in mindful leadership, and on its practical application in our lives. You will experience meditation practices and reflections and explore the many ways to bring mindful leadership into your life-at work and at home.
You Will Explore:
How training the mind cultivates leadership excellence
Meditation Practices and Leadership Reflections
How to cultivate resilience through Purposeful Pauses
How to be a more mindful communicator
Scheduled Workshops:
February 9th, 2024 9:00 am – 12:00 pm, 1:00 pm – 3:30 pm ET (Early Bird Pricing Available). For More Information and to Register – Click Here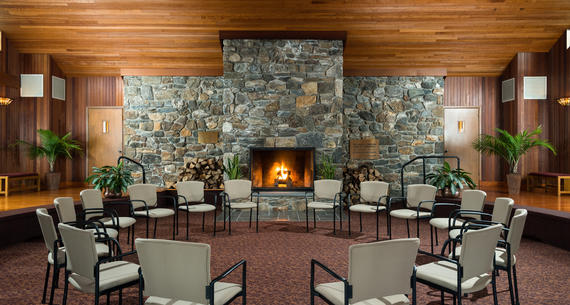 Mindful Leadership for the 21st Century Retreat©
A 5-Day in Person Retreat at the Edith Macy Center – Briarcliff Manor, New York
This intensive, small group retreat (under 25 participants), will be held in the heart of Westchester County (just 45 minutes from NYC) at the Edith Macy Center in Briarcliff Manor, NY. We will gather in a private meditation space nestled amid 400 acres of forested running and walking trails with a beautiful lake. The retreat begins with dinner on October 2nd and ends with lunch on October 6th. This is a perfect time and place to step away from the everyday stress and distractions, to renew and reset, and to discover the mindful leadership practices and applications that will support your journey to lead and live with excellence.
During the retreat, we will explore many topics and practices including the following:
What are the barriers and gateways to cultivating greater resilience?
How do I integrate self-care into a non-stop day/night?
What do we mean by leadership excellence in the 21st century?
How do I use mindful leadership practices to cultivate greater focus, clarity, creativity, and compassion?
What is Mindful Communication and how do I use it to create Mindful Meetings?
What are my personal principles of leadership?
How do I use Purposeful Pauses to help me respond rather than react when under pressure?
How do I learn to skillfully meet change? Initiate change?
What does it mean to lead with inspiration rather than by expectation?
This intensive five-day retreat, taught for more than 15 years, provides an opportunity for leaders to learn about, and more importantly, to experience mindfulness and mindful leadership training. The spaces available for this retreat are very limited so please reserve your spot as quickly as possible.
Date: October 2, 2024 6 p.m. ET  – October 6, 2024 Noon ET
For More Information and to Register for the Retreat – Click Here – Enroll Soon, Spaces are Limited