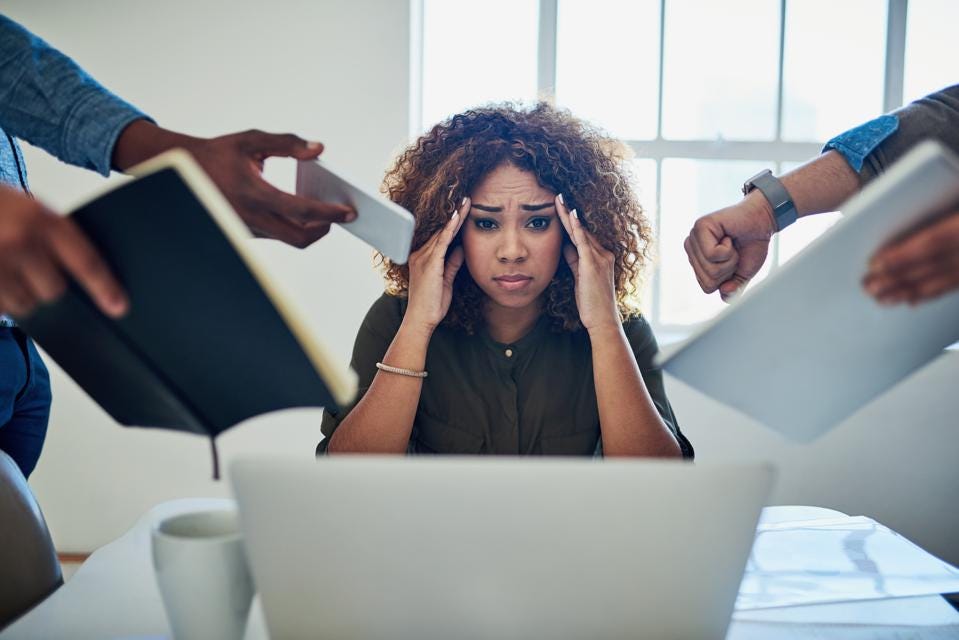 There is no shortage of advisors, consultants and books that have a system to improve your leadership. And yet, for most of the professionals we meet at the Institute, the most powerful single skill to acquire continues to be the ability to take a Purposeful Pause.
When your mind is incessantly busy, it can trigger a 'fight or flight' reaction to everyday moments. And that reactivity shows up in ways that does not support you or those around you. Rather than bringing your best self to these moments, you react with impatience, poor decision-making, anger, forgetfulness, exhaustion or sadness. These reactions are understandable but you can begin to meet the stresses of the day more skillfully when you learn to incorporate Purposeful Pauses into your day.
So, what is a Purposeful Pause? It's a moment in the day when you notice the internal and external chaos and choose to intentionally pay attention to the present moment. Often, a Purposeful Pause is supported by bringing your attention to a physical sensation like your breath or the feeling of your feet grounded to the floor. Pausing the busyness and the distractions allows you to see more clearly what is happening, and how to respond, rather than react.
Here are a few examples of intentional Purposeful Pauses to get you started:
Start your day from a place of clarity. Rather than beginning your day by reacting to the alarm by jumping out of bed and indulging your runaway brain from the moment you awaken, try being intentional about the start of your day. Check in with how your body is feeling as you head to the shower-are you still tired, well-rested, achy? And check in with your mind-are you already rehearsing for a meeting before you even get to the shower? Instead, bring your attention to the physical sensations of awakening and getting ready for the day. Let your mind and body feel connected and grounded. When you are ready, see if you can form an intention for the day. What is truly important for you to attend to today?
Stop at midday to reassess. It is important to stop at midday to reassess and to reconnect with your body and mind. When we are in fight or flight mode, reacting to the mind's runaway train of thoughts, we are likely to begin to live on autopilot. So, at lunchtime, even if you have only 10 minutes, stop and reassess. Unplug from all technology and sit quietly or go for a short walk. How are you doing with your intention for the day. If needed, make some modifications to reset your course.
Transition from work to home by setting boundaries. Leaders often have a hard time setting boundaries so being very intentional about the transition from work to home can be very helpful in getting them set. Whether you work from home or you commute, make the transition from work to personal time clear and routine. Turn off the computer, stay away from the desk, drive home without listening to voicemails, or whatever makes sense for you. Defining a transition helps you to take the needed break so your body and mind get a chance to relax and reset. These boundaries are at the heart of maintaining your resilience.
Practice with these 3 Purposeful Pauses each day to train the runaway brain to be more focused, clear and compassionate.